Mail-it-in Sunday rolls on, but a few quick notes from around the web regarding The Assassin:
---
GP
G
A
P
+/-
PIM
PPG
SHG
GWG
GTG
SOG
PCT
2008 -

David Booth

72
31
29
60
10
38
11
0
5
1
246
12.6
---
---
---
From Puck Daddy:
No. 1 star, David Booth, Florida Panthers:
"The Panthers are disappointed to be missing the Stanley Cup playoffs for an eighth straight season, and for the 10th time in 11 springs, but Booth at least gave the fans something to smile about heading into yet another long offseason. Booth scored two goals and added three assists and Florida broke away from Southeast Division champion Washington for a 7-4 victory in the season finale for both teams. Booth scored Florida's only goal in the first, assisted on both Panther goals in the second and scored a go-ahead goal in the third before assisting on an insurance tally late. Booth was plus-3 with a team-high six shots in addition to three takeaways and two hits during 16:10 of ice time."   - Ross McKeon
"I wish we could have (won) one more time throughout the year, and then we'd probably be playing Boston. It's really hard to swallow that it came down to one point."

- Panthers winger David Booth
 Settle in for this one:
LITTER BOX LINERS
AROUND THE BLOGOSPHERE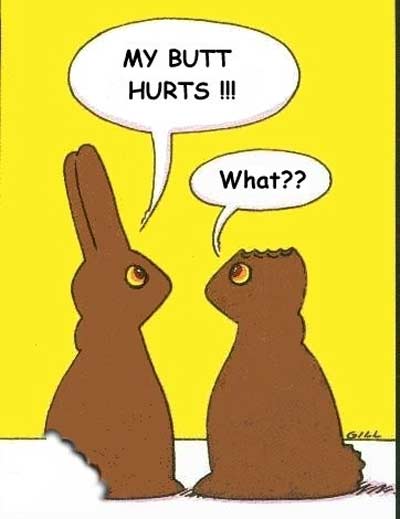 Remember...lots to come all summer long, including my Season in Review, draft coverage, the Bouwmeester saga, who gets re-signed, UFA day, et al.
Happy Easter, kids!