Front Page
Florida Panthers 2009 Masterton Trophy Nominees: is there any contest at all?
Note: I was turned on to this idea by James Mirtle and his recent post at From the Rink, so full props and thanks to JM.
From Wikipedia:
The Bill Masterton Memorial Trophy is awarded annually to the National Hockey League player who best exemplifies the qualities of perseverance, sportsmanship, and dedication to ice hockey.
The winner is selected by a poll of the Professional Hockey Writers' Association after each team nominates one player in competition.
It is often awarded to a player who has come back from career- or even life-threatening illness or injury. A player can win this trophy only once in his career.
Last year the award was presented to Toronto's Jason Blake, having been "diagnosed with chronic myelogenous leukemia but still played a full 82-game season."
The season before? Boston's Phil Kessel, "Missed 12 games because of testicular cancer mid season."
Or how about Anaheim's Teemu Selanne in 2006: "Overcame major knee surgery to score 90 points (40 goals and 50 assists)".
Honorable, heady stuff. Few could raise a stink over any of these.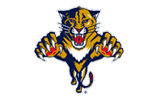 Without going into the logistics of the nomination and voting process (a future article for GR, perhaps), I wish to present this year's Masterton Trophy winner nominee from the Florida Panthers:
Richard Zednik.
(And if non-players were eligible, my second choice would be trainer Dave Zenobi, hands-down. He did receive recognition at last year's NHL Awards, so that's something.)
No, I did not expect anyone to fall out of their chairs. Does any club have an easier, more common sense potential nominee?
We won't recap here the horrifying episode which demands Zed's inclusion. Every hockey fan around the globe knows the details: what happened, how it happened, the moments from death the Panthers' forward ultimately was. If you really must relive it, here's a link, but I personally don't see the need.
Once word had gotten out late that February evening in 2008 that he was stable, and chances were improving that he would survive, the question begged: will Richard Zednik play again?
The thought was almost criminal in a macabre sense: here was a man whose carotid artery hung by a single sinew, and already we - the hockey collective - wondered aloud whether he would return to the ice, stick in hand, lined up for a faceoff. It's human nature. Grim, but human nature indeed.
After a summer of what must have contained a few intense nightmares, rehab, and major conditioning, there was Richard in mid-September, heading to the ice for his first public skate in Coral Springs, donning a subtle kevlar neck-protector (since shed), looking every bit the speedy winger we remembered.
Does a man who faced physical demise as nearly as he typically return to - less than a year later - his profession to do this:
Or one week after, performs this:
And eight days following that:
I challenge anyone to provide a more worthy candidate - leaguewide - than the Florida Panthers' true hero.