Front Page
Mopping Up: local media's Florida Panthers wrap stories
He's no Steve Guttenberg, but the Sun-Sentinel's Steve Gorten is on the beat.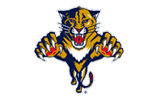 The Sunday South Florida Sun-Sentinel
(or TSSFSS for short)
Steve Gorten reports in his blog that Weiss needs surgery:
"It's a tear in my wrist, pretty much the same thing I had in my other one a couple of years ago," Weiss said. "It's been around pretty much all year and it's something I've got to get fixed."

- Stephen Weiss
Also discussed are Michael Frolik and Karlis Skrastin's committing to the Czech and Latvian World Championship teams, respectively, and some other names who may be involved with their countries efforts. W4E say: can't really fault Booth from a professional standpoint with risking potential injury, but jeez...he's gonna be an RFA, not a UFA. FUBAR, I tell ya.
Ethan Skolnik says the Cats ain't close:
Yes, the Panthers won more games than last season, will finish above six teams in the better of the NHL's two conferences, and managed to avoid choking Thursday in Atlanta.

But they won't finish above .500. Don't let the NHL's artificially enhanced standings fool you; they are 40-41 including overtimes and shootouts. They aren't playoff-bound. Again.
W4E say: Compelling stuff, and good arguments all around. I've been crowing about the .500 falsehood since January.
More Gorten, covering last night's victory, and Booth's explosion of offense:
Booth, who was named the team's Most Valuable Player before the game, said he's shooting for 40 next season.
W4E say: As a restricted free agent, I'll bet he is. Wait until he gets a center. No, a real center.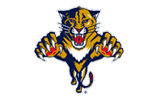 The Sunday Miami Herald
George Richards "caps" off the evening with his post-game story, and digs a bit deeper into the controversial playoff tie-breaker format currently in use:
''To miss on a technicality or by a point is something we have to live with. We made our own bed.''

- coach Peter DeBoer
W4E say: Better not feed the hatred that arrives naturally when pondering the final conference standings, Panther fans. I'm not going as far as saying the league would have engineered a way for the centennial-celebrating Canadiens to squeak in, but the thought was certainly there on my part. Given the history of the NHL's current administration, I'd personally be surprised by nothing.
Oh, and certainly not to mash salt in the compound fracture, but GR, in one of his classic stat coups, allows us to wallow in this little nugget:
...Florida earned the dubious distinction of becoming the team with the most points to miss the postseason since Colorado missed out with 95 points two seasons ago.
W4E say: Swell.
Finally, and as previously reported by the Sun-Sentinel, Richards details an email from Panthers majority owner Alan Cohen regarding the fate of general manager Jacques Martin:
'Yes, Jacques' job is safe for certain. He has made the team and the farm system better. Hopefully we keep doing that.''
W4E say: The only good move is the one not made simply for the sake of change. Solid. Now let him loose with the wallet open on July 1st.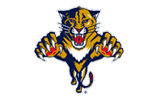 In the interest of inclusion: The Sunday Palm Beach Post
The excellent Brian Biggane, banished by his employer to football duties at the beginning of the 2008-09 hockey season, has re-emerged since the Cats showed serious life several months ago.
In what is most likely the final original Post hockey article for a long while, he breaks down Saturday's game, while highlighting David Booth's heroic season:
Booth joins Pavel Bure, Scott Mellanby, Ray Whitney, Olli Jokinen and current teammate Nathan Horton in the team's 30-goal club.
W4E say: I'd sure like to have the honest opportunity to compare myself - if only for a moment - with Pavel Bure. What a year for The Dood.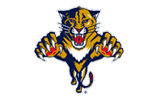 A personal note (and it doesn't include the name "Bouwmeester" anywhere):
The guys that cover the Florida Panthers rarely if ever get much praise from their readership, though the internet has helped out a bit in that regard.
I wish to thank Steve Gorten of the Sun-Sentinel and George Richards of the Herald for bringing Panther fans an unexpectedly high degree of quality and consistency in their reporting as well as the blog work they've done throughout the year.
Without these two in particular bringing their A-game every day, we as fans would suffer greatly. In a marketplace awash with Dolphins, Heat, and Marlins references there is left little room for the Cats. And we are far better for their efforts.
Thanks guys.