Front Page
Yet another sign the regular season's over: NASCAR Edition
Never know what you're going to see on an airport ramp, and with all due respect to our friends at NASCAR Ranting and Raving (sorry 4ever3...couldn't get it to post to a FanShot), this little number showed up last weekend in South Florida.
Looking at the vertical stabilizer, here's a better idea of what's going on with the logo: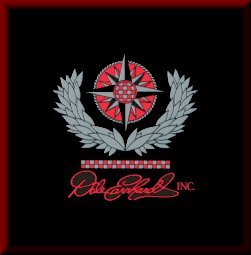 It's also starring on the interior of the winglets (far left). Most kewl.
Actually, it's not all that unusual; Dale Sr.'s widow Theresa flies in quite often, given she has a home in the area around West Palm Beach. And without giving away too much, the boats docked at the residence are Pretty. Freaking. Sweet.
"Sunday Money" indeed.
No sightings of Junior quite yet. In fact, write that off entirely.
After close to ten years on airport ramps, the only other more striking aircraft I've seen would be this:
I used to be one of the mopes who towed and fueled this beast in Hartford a billion years ago when it was based at our facility. A great example of advertising in motion; even the belly of the aircraft had a logo on it, as well as the interior carpets. Vince knows how to impress. Sick.